You do not have to be bald or balding to wear a wig! Wigs and hair pieces can sometimes carry a negative reputation because it can be a sign of "disability"; not being able to grow enough/any natural hair. However Wigs and Hair pieces should be praised for the amazing help and confidence the products have brought to consumers, bald or not!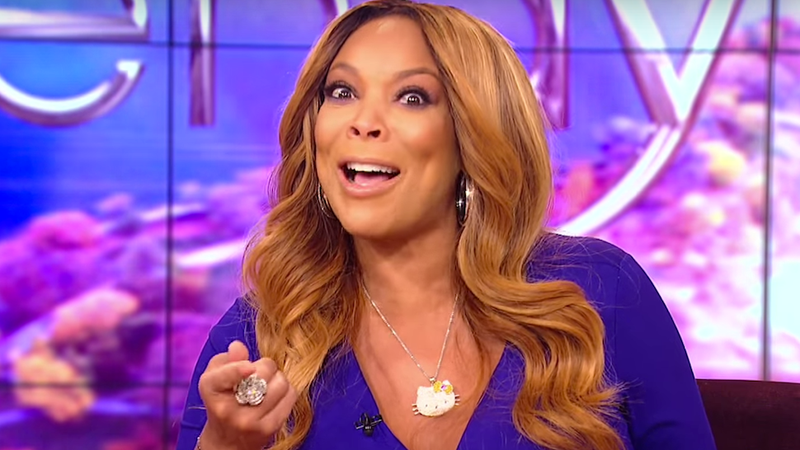 Talk show host and author of article "Let's Talk Wigs", Wendy Williams dictates, "Women wear wigs because they're fun, they let you avoid frying your own hair, and they look great. I'm doing my best to change people's minds, but it's still a daily struggle to educate them about the benefits of this little-recognized fashion item" (nytimes.com). Williams often wears wigs on her hit talk show although she has much of her own natural hair.
  The number one reason to wear wigs and other hair pieces should always be to protect the natural hair/scalp, but another reason is just for pure fun! Trying out trendy new styles and colors without the fear of permanent damage or dislike is so easy! Especially with the ever-changing world of fashion, it can be costly and time consuming to repeatedly keep natural hair up. Wigs typically allow for years of usage, a HUGE money saver.
Wigs have the versatility to be able to change daily or weekly! How else are celebrities able to maintain gorgeous and healthy natural hair while constantly changing color, length, and cut? With the help of hair pieces, wigs, and extensions celebs can easily have hot pink, long, locks one day and a short, subtle, blonde bob the next day.
Some of the most popular celebrities are wig fanatics! For example Kylie Jenner, Nicki Minaj, and Rihanna are fashion icons setting trends daily and rather than spending hours in the hair salon weekly they can switch up styles in seconds, we have all been in that moment where we wanted to do something drastic to our image, it is just as easily possible for anyone to achieve awesome texture and style minus the damage and expenses. It is easy to be unique while still being you at Uniwigs!