Vickie Topper has been one of the most popular topper once it was launched , and a lot of our customers love it, here is one of them :
Lisa is one of our returning customer who has been order our Vickie topper for a few time , and everything was fine until we got her email below:
"Hello uniwigs. I received my topper today and I have to say in very confused. The color is correct, but the topper is straight. I ordered the Vickie which is wavy. Although she's beautiful, she isn't what I ordered. I'm hoping there was a mix up and my Vickie is there?????? Problem 2, I have no  problem shipping her back but can you send me a pre stamped envelope as shipping is out of country and will be costly.
Sincerely,
Lisa"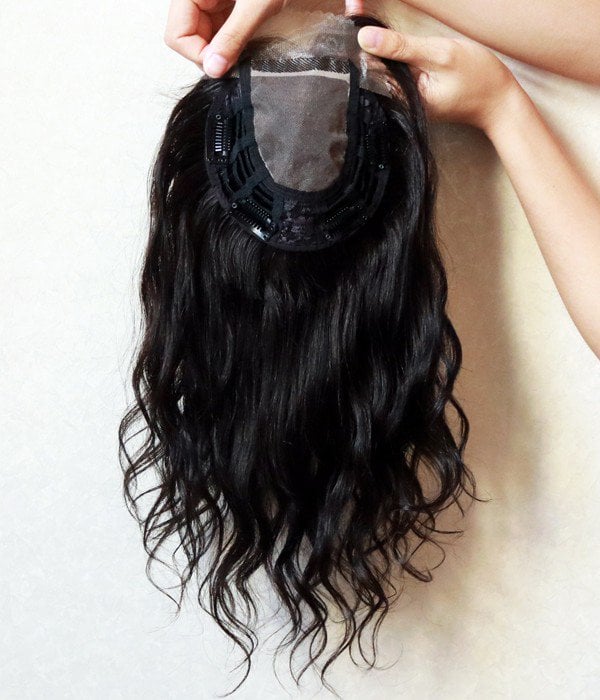 When we get this email we checked her order immediately with the shipping department , and confirmed that her order was mixed with the other customer , so we ask her to send it back for a correct item ,
And she was very happy with the service :
"Because uniwigs corrected this mistake so promptly, I went ahead and ordered another Vickie. I've been told this is a great topper, and although I havnt received my 1st real Vickie yet, I wanted a 2nd as back up. I've heard and seen so many reviews and I just know I'm going to love her as much as everyone else does. Thank you again for being so prompt with emails, calls and getting my order corrected immediately. I couldn't bear to wait another 4 weeks. I will post another great review once I get her and enclose photos. I will also be doing a you tube video on her as there aren't many on her yet. THANK YOU UNIWIGS, always a pleasure doing business with you. 
Sincerely, 
Lisa
We are so happy that we could have so many customers like lisa who support UniWigs forever, and mistake happens , but we would like offer the best service as we can . thank you all .
UniWigs has launched a lot new arrivals, feel free to check new blonde toppers.
Read more: "Mono Topper & Virgin Hair – Yes, It is Vickie!"